Black & White dogs

OK with this illusion you need to stare at the black dot for 15 seconds
Then roll your mouse over the picture but keep staring at the dot, magically the image appears to be in color if you keep looking at the dot, but if you look anywhere else you can see it's a black & white image.
Keep staring at the black dot...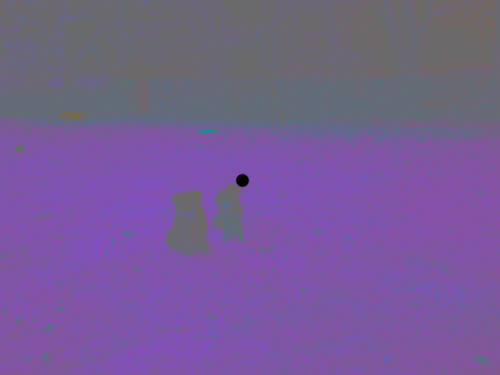 See the grass is green!


---
Next Illusion...


Stare at the dot in the centre of the image for 30 seconds. Then roll your mouse over the image. The image will change dramatically before your eyes into a black and white picture. It will then revert back to colour. Your brain is deciphering whether the image is black and white or colour. This fun type of optical illusion was created by John Sadowski and there are many others that work in a similar way. You can create your own through tutorials, by adding photos in layers in a programme like Photoshop and adding greyscale to the bottom layer.







---
ShareThis
---
Archive of illusions.org: