Look at the image and decide whether it is an island or a crater you are seeing. It clearly appears to be an island, doesn?t it? Now turn the image upside down and you will see that it is, in fact, a crater. This clever illusion shows how lighting plays an important part in our perception of a photograph and whether objects protrude or invert. Our brains perceive that a photograph is based on light projecting down from above. Scientists must be careful of interpreting images of planets like the moon correctly, so they do not confuse craters with islands!
---
An island, right?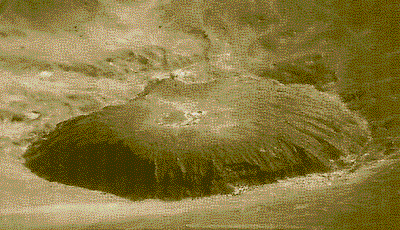 Turn it upside down, and you'll see
what it really is: a crater.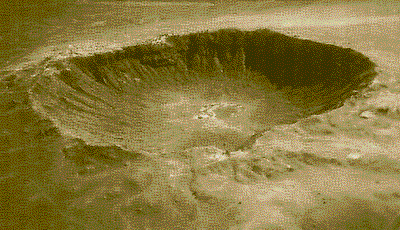 ---
Next Illusion...



---
ShareThis
---
Archive of illusions.org: